We are dedicated to providing high quality 24 hour restoration services in Sunnyvale and all of the surrounding Bay Area. This includes but is not limited to: emergency board up and roof tarping services, water damage restoration, fire damage restoration, biohazard and hazmat cleanup, sewage cleanup and removal, mold remediation and more. Below is a little bit more information about our services.
Water Damage Restoration
Our pros are trained to clean up standing water, dry out residential and commercial buildings, and perform water damage repair services on any areas that need it. Some of the common places water damage is found in: crawl spaces, ceilings, walls/drywall, carpets, wood floors, bathrooms, kitchens, bedrooms, and more. Regardless of if you need water removal/extraction, flood cleanup, flood water removal, wet carpet cleaning and removal, moisture testing and inspection, mold cleaning, water damage inspection, flood damage repair, or anything else related to water damage restoration, we have got you covered!
Call (408) 539-7120 now for a free estimate.
Mold Remediation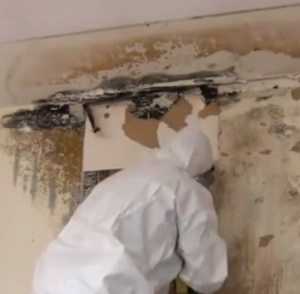 Mold can cause serious damage to your property and health if it is not taken care of properly. Our professional mold consultants and remediators are trained to provide proper mold abatement services so that it doesn't grow back. That includes: Setting up air scrubbers, mold removal, mold inspection, demolition, mold and mildew cleaning and sanitizing, and more.
Call (408) 539-7120 for a free mold mitigation estimate from a mold specialist in Sunnyvale CA.
Smoke and Fire Damage Restoration
Fire causes all sorts of problems in a property including a pesky smoke smell that is difficult to get rid of. Our pros are trained to clean up properties after a fire and get rid of smoke using ozone and hydroxyl generators along with other professional equipment and we take our job very seriously. So if you need fire damage cleanup services including but not limited to: soot cleaning, smoke smell/odor removal, ash cleaning, and more.
24 Hour Board Up and Roof Tarping
In case of an emergency like a break in or a fire, your property will sometimes need to be be temperately secured while repairs are going on. That is where our 24 hour board up and roof tarp installation services come into play. Just give us a call and we'll be at your property in less than 60 minutes ready to secure it.
Odor Removal
We are trained to get rid of all kinds of bad smells like: pet odors, tobacco/cigarette smoke odors, curry and cooking smells, dead animals, feces and urine, and more.
Call (408) 539-7120 now for smell/scent removal services.
Biohazard and Hazmat Cleanup
Biohazards and hazmat like animal and human blood, urine, sewage, feces, dead bodies, harsh chemicals, and other hazards are not something you want to deal with on your own because they can cause issues to your health if they are not removed, cleaned, disinfected, and sanitized properly.
Give us a call at: (408) 539-7120 for crime scene cleanup and biohazard/hazmat cleanup services now.
Sewage Cleanup
Sewage is nasty and can cause serious health issues if you allow it to build up in your property. That is why it is important to call sewage removal professionals like us to properly clean and sanitize your property in a sewage backup situation. Regardless of if it's due to a faulty sewage line, a sump pump failure, a toilet overflow, or something else, we have got you covered.
Call (408) 539-7120 now for a free quote.
Areas We Service
We currently offer restoration services in the whole California bay area including: Menlo Park, San Jose, Mountain View, Palo Alto, Oakland, Fremont, Sunnyvale, San Francisco, Santa Clara, Santa Cruz, Los Gatos, Morgan Hill, Pacifica, Daily City, Milpitas, Los Altos, Cupertino, Hayward, Gilroy, Berkeley, Saratoga, Campbell, Redwood City, Pleasanton, Walnut Creek, San Bruno, South San Francisco, Newark, Half Moon Bay, Woodside, Atherton, San Mateo, and more.